Our Programme
We at Go Bananas Childcare strongly believe that learning should be fun. What looks like child's play is actually the basis for life time learning. We want children to love learning so we create an environment full of fun play which is building the base of learning and understanding language, writing, exploration, maths, social skills, music and much more.
Sand and water play
Sand and water play promotes physical development. Large muscle skills develop as children dig, pour, sift, scoop, and clean up spills with brush and dustpan. Eye-hand coordination and small muscle control improve as children learn to manipulate sand accessories. Sand and water play also promotes social skills. When children work together they are faced with real problems that require sharing, compromising, and negotiating. Mathematical concepts also develop during sand and water play by providing children with measuring spoons and cups, containers in a variety of sizes and shapes and balance scales.
Dramatic play
Dramatic play is where children accept and assign roles, and act accordingly. They pretend to be someone or something different from themselves and choose to go along the roles they have chosen to play. This is a time for children to explore, express and role model emotions and feelings in natural manner.
Outdoor play – activity
Outside the children can run, jump, climb, throw balls, do obstacle course and yell too. Although the children are playing to have fun, they are learning communication skills, vocabulary and number relations. They are also developing motor skills, hand eye co-ordination and developing their muscles.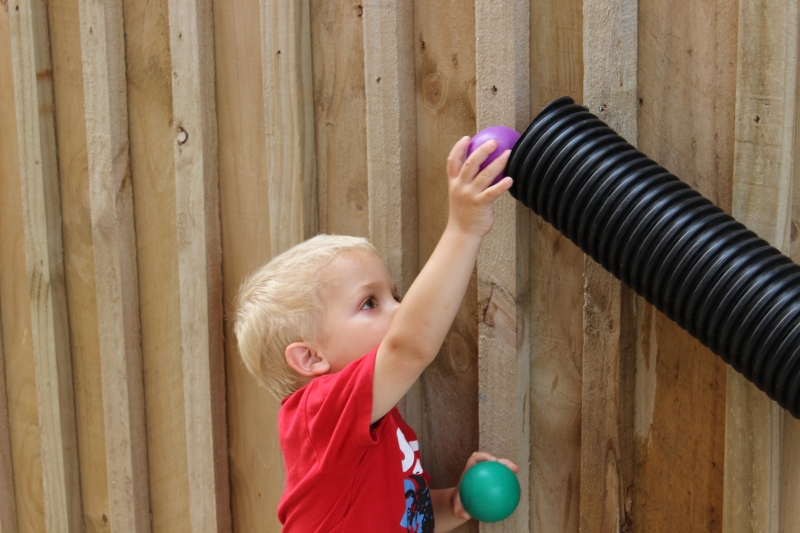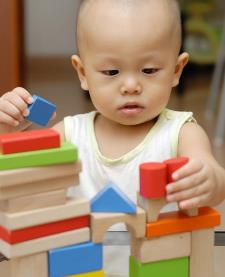 Block building and puzzles
Hand-Eye Coordination – your child will develop a keen relationship between what their eyes see, what their hands do and what their brain relates to this information.
Motor Skills – Puzzle pieces and stacking puzzle games can enhance the movements of your child.
Shape recognition – the first puzzles are simple shapes — triangle, squares and circles. From there, more complex shapes are used until the abstract jigsaw puzzles are used.
Memory – Your child has to remember the shape of pieces that don't fit or when they fit later on.
Problem solving – Either the puzzle piece fits or it does not. Your child uses innovative critical thinking skills to solve the puzzle and, moreover, you can't cheat a puzzle!
Patience – Puzzles are not like sports, you must practice patience and slowly work through the puzzle before you reach the ending.
Group time
Group time is organized for children to know how to respond to the needs of others while in a group. Group activities meet the needs of the mental and emotional well-being of the children as they try to think and explain or express what they really want to do. Good team work makes good friends; relations and sense of belonging to the group. Children also gain confidence and self esteem by working with others in the group.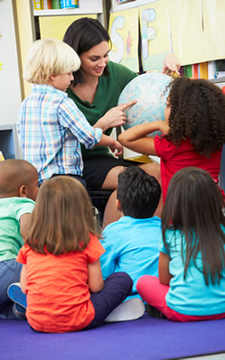 Mat time
Mat time gives children a sense of belonging as they feel happy and excited sharing their own stories and in the process gain confidence and experience at expressing themselves. Mat times are opportunities to develop children's language, understandings, knowledge, thinking and reasoning skills.